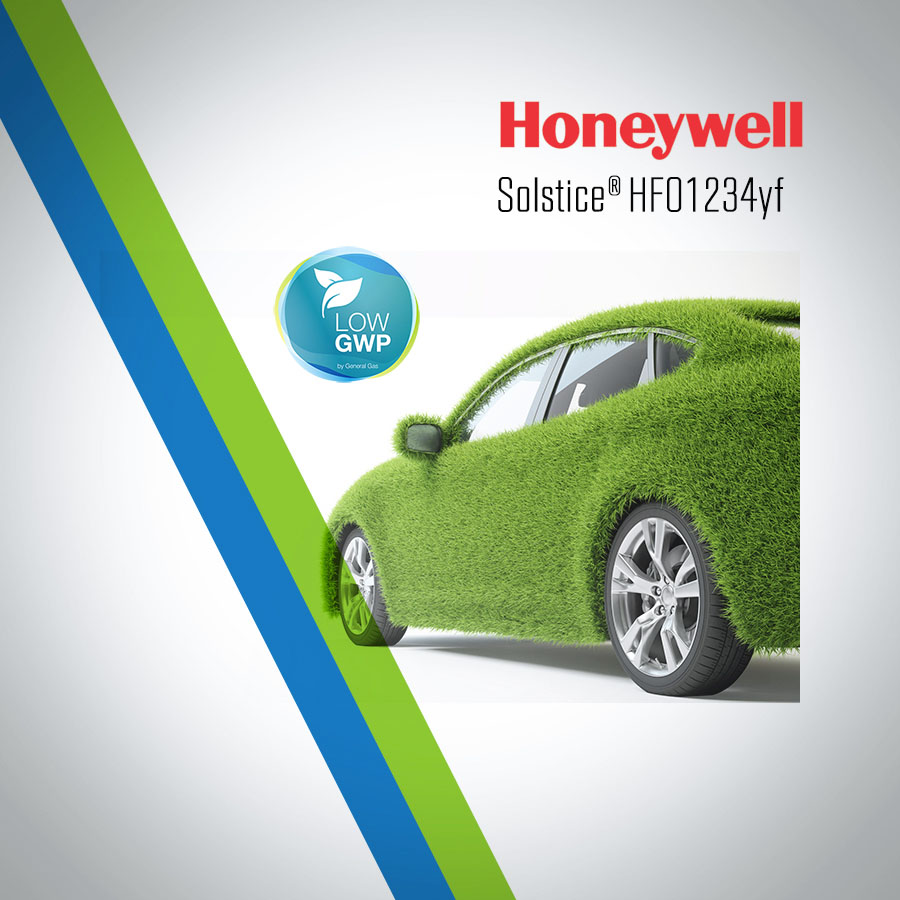 Solstice yf: The Next-Generation Refrigerant for Automotive Air Conditioning
Solstice® yf refrigerant has a fraction of the global warming impact of traditional automotive refrigerants, yet provides the same cooling comfort that consumers depend on.
Excellent Cooling Performance: just as effective. Honeywell Solstice® yf refrigerant is as effective as HFC-134a and offers comparable cooling performance in all climates.
More energy efficient: Air conditioning systems using Solstice yf refrigerant are generally more energy efficient than competing technologies.
Low Environmental Impact: surpasses new EU standards. Honeywell Solstice yf refrigerant doesn't just meet the new standard; it significantly surpasses it. With a global warming potential (GWP) of less than 1, it's 99.3% lower than the EU's Mobile Air Conditioning (MAC) Directive requires and 99.9% lower than R134a.
Reduces fuel consumption and emissions: vehicles equipped with Solstice yf refrigerant use less fuel and produce 20% to 30% fewer emissions than the CO2alternative, shrinking their carbon footprint even more.
Lower Cost In-Use: Solstice® yf is easily integrated into vehicle systems. Little or no redesign is required. In many cases the AC system hardware costs after converting to Solstice yf are the same as they were before.
Low Implementation Cost: Near drop-in replacement. In most cases, Solstice yf refrigerant is a direct replacement for currently used materials.
Single global solution: The performance characteristics of Solstice yf refrigerant make it well suited to comply with current and future regulations around the world, so automakers have the supply chain benefit of one global solution. In some regions, Solstice yf can help automakers achieve tough future fuel mileage regulations by allowing them to receive tailpipe credits in return for transitioning in advance of any refrigerant-specific use regulations.
Easy Serviceability: Similar components. Parts used in A/C systems running Solstice yf refrigerant are identical or similar to those used in today's HFC-134a systems.
Ready to Learn More? Visit our yf product page here to download product literature, MSDS and technical data sheet.